Ward & Burke offer a range of Apprenticeships/Traineeships in a variety of industry specific disciplines and trades, including (not limited to);
Carpentry
Pipelaying
Mechanical Automation & Maintenance
Electrical Instrumentation
Electrician
Construction Plant Fitter
Metal Fabrication/Welding
You can earn as you learn through the apprenticeship system which offers both classes/lectures at an approved training facility and on the job experience, on location, with Ward & Burke.
Example timeline of an Apprenticeship Program;

On completion of the apprenticeship program, you will be a step ahead of your peers, as you will be fully qualified and earning a competitive salary to do a job you love!
Complete the below form to find out more.
---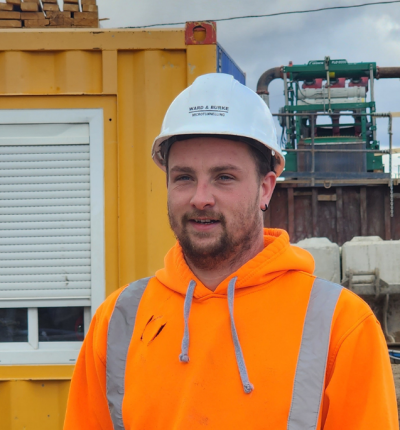 "Working with Ward & Burke during placement gave me great exposure to large scale, world-class infrastructure projects."

— Larry Gaule, Site Engineer Canada
---